Stock photo: Farm Barn at Mennonite Heritage Village in Steinbach Manitoba Canada
Stock photo of the Farm Barn at the Mennonite Heritage Village in Steinbach, Manitoba, Canada, on a sunny day against a blue sky heavily streaked with white clouds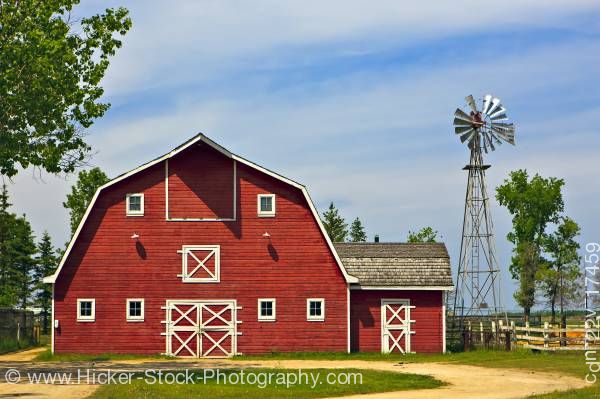 Farm Barn Mennonite Heritage Village Steinbach Manitoba Canada
Stock Photos from the collection "Flag Stock Photos"


= click to scroll forwards/backwards
Farm Barn at Mennonite Heritage Village in Steinbach Manitoba Canada
This stock photo includes the Farm Barn at the Mennonite Heritage Village, Steinbach, Manitoba, Canada. Various animal-families are kept here during the summer months to illustrate the mixed farms of the pioneers. Horses and oxen provided much of the power for early Mennonite farms in southern Manitoba.

Related stock photo search terms for:
Farm Barn at Mennonite Heritage Village in Steinbach Manitoba Canada
Title
Farm Barn at Mennonite Heritage Village in Steinbach Manitoba Canada
Stock photo of the Farm Barn at the Mennonite Heritage Village in Steinbach, Manitoba, Canada, on a sunny day against a blue sky heavily streaked with white clouds
Photographer
Stock photo ID
cdn_22v_17459-ed.jpg - Farm Barn at Mennonite Heritage Village in Steinbach Manitoba Canada
Country
State
City
Camera Model
Exposure time
1/320
Aperture
f/5.6
ISO
100
Focus lenght
70mm