Stock photo: Peak 2 Peak Gondola Whistler Blackcomb Mountains Whistler British Columbia Canada
Stock photo of the Peak 2 Peak Gondola between Whistler and Blackcomb Mountains 436 metres/1427 feet above the Fitzsimmons Creek Valley, Whistler, British Columbia, Canada. The tops of tall trees line the foreground with the gondola high up in the blue sk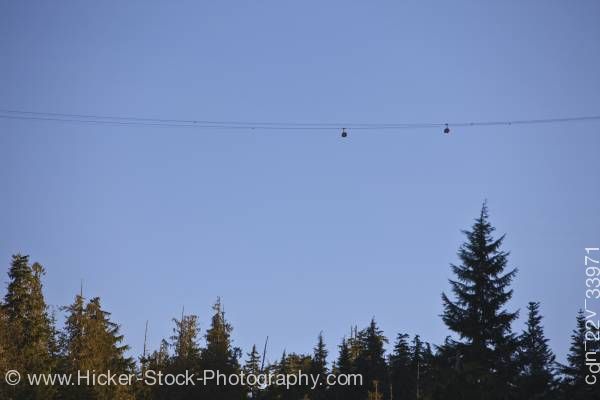 Peak 2 Peak Gondola between Whistler and Blackcomb Mountains in Fitzsimmons Creek Valley in Whistler British Columbia Canada
Stock Photos from the collection "Scenic Stock Photos"


= click to scroll forwards/backwards
Peak 2 Peak Gondola Whistler Blackcomb Mountains Whistler British Columbia Canada
Peak 2 Peak Gondola between Whistler and Blackcomb Mountains 436 metres/1427 feet above the Fitzsimmons Creek Valley, Whistler, British Columbia, Canada. At 3,024 metres in length, the Peak 2 Peak has four support towers and is the world's longest unsupported span. Whistler will be the site of the alpine and Nordic events of the 2010 Olympic Winter Games. Two of the gondola cars have glass panels in the floor, showing off the another amazing aspect of the gondola: It is the highest such journey in the world, stretching a dizzying 436 metres above the Fitzsimmons Creek valley.
Related stock photo search terms for:
Peak 2 Peak Gondola Whistler Blackcomb Mountains Whistler British Columbia Canada
Title
Peak 2 Peak Gondola Whistler Blackcomb Mountains Whistler British Columbia Canada
Stock photo of the Peak 2 Peak Gondola between Whistler and Blackcomb Mountains 436 metres/1427 feet above the Fitzsimmons Creek Valley, Whistler, British Columbia, Canada. The tops of tall trees line the foreground with the gondola high up in the blue sk
Photographer
Stock photo ID
cdn_22v_33971-ed.jpg - Peak 2 Peak Gondola Whistler Blackcomb Mountains Whistler British Columbia Canada
Country
State
City
Camera Model
Exposure time
1/200
Aperture
f/4.5
ISO
100
Focus lenght
200mm